I. Introduction
Nestled on the west coast of Vancouver Island, British Columbia, Ucluelet boasts a wealth of natural beauty and outdoor adventures. For those seeking a healthy, active lifestyle and a chance to connect with nature, Ucluelet offers a range of awesome hiking trails for various skill levels. This article highlights the top hiking trails for Ucluelet residents, providing essential information and tips to ensure a safe and enjoyable experience.
II. Factors to consider when choosing a hiking trail
When selecting a hiking trail, consider your fitness level, hiking experience, and desired level of challenge. Keep in mind the length and difficulty of the trail, the seasonal availability, and the weather conditions. Additionally, consider the scenery and unique features of the trail, such as viewpoints, waterfalls, or wildlife.
III. Best hiking trails for beginners
A. Lighthouse Loop Trail
Lighthouse Loop photo by Jeff Parker on Unsplash
The Lighthouse Loop Trail is perfect for beginners, offering a relatively easy 2.6 km (1.6 mi) loop with minimal elevation gain. The well-maintained path weaves through coastal rainforest before emerging at the iconic Amphitrite Lighthouse. Along the way, hikers can enjoy stunning coastal views and catch glimpses of marine wildlife, such as seals and sea lions. The trail is wheelchair accessible, with benches and picnic tables available for rest stops.
B. Wild Pacific Trail - Artist Loops
Another excellent option for beginners is the Wild Pacific Trail's Artist Loops. This series of interconnected loops stretches for 2.5 km (1.5 mi) along the rugged coastline, with interpretive signs highlighting the area's natural and cultural history. The trail is relatively flat and well-maintained, offering breathtaking viewpoints and opportunities to spot wildlife. Accessible parking and restrooms are available at the trailhead.
IV. Top hiking trails for Ucluelet intermediate hikers
A. Halfmoon Bay Trail
Intermediate hikers can enjoy the Halfmoon Bay Trail, a moderate 6 km (3.7 mi) round trip hike. The trail takes hikers through lush forests and along rocky shorelines, eventually reaching the picturesque Halfmoon Bay. Along the way, hikers can explore secluded beaches and tide pools teeming with marine life. The trailhead offers limited parking, and there are no restroom facilities.
B. South Beach Trail
The South Beach Trail is another excellent choice for intermediate hikers. This 4 km (2.5 mi) round trip trail winds through coastal rainforest before opening up to South Beach's stunning vistas. The trail features some elevation gain and uneven terrain, making it more suitable for experienced hikers. There are no facilities at the trailhead or along the trail, so plan accordingly.
V. A great hiking trail option for advanced hikers
Pacific Rim Traverse
The Pacific Rim Traverse is a challenging 20 km (12.4 mi) point-to-point trail that takes hikers through diverse ecosystems, including coastal rainforest, sandy beaches, and rocky cliffs. With several steep sections and challenging terrain, this trail is best suited for experienced hikers. Along the way, hikers can enjoy panoramic views, discover hidden coves, and spot a variety of wildlife. The trailhead offers limited parking, and there are no restroom facilities.
VI. Tips for safe and enjoyable hiking in Ucluelet
A. Preparing for a hike: appropriate clothing, footwear, and gear
To ensure a safe and enjoyable hike, be prepared with the proper clothing, footwear, and gear. Dress in layers to adapt to changing weather conditions, and wear sturdy, comfortable hiking shoes or boots. Bring essential items such as water, snacks, a map, a first aid kit, and a fully charged mobile phone. For longer hikes or more remote trails, consider carrying a compass, emergency whistle, and additional safety gear.
B. Importance of staying on designated trails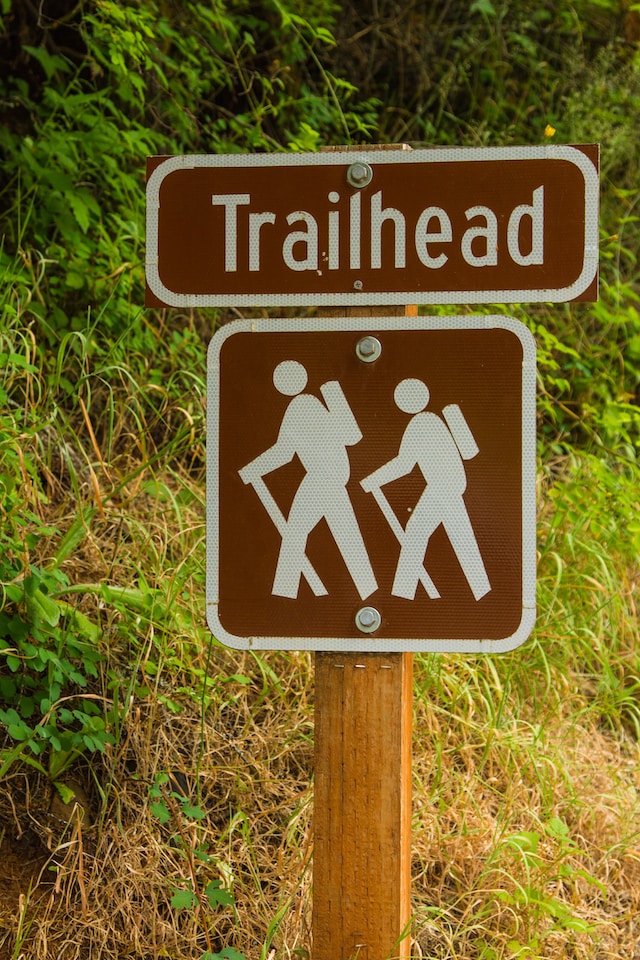 Photo by Kamala Bright on Unsplash
Staying on designated trails is crucial for your safety and the protection of the environment. Venturing off-trail can lead to erosion, damage to plant life, and increased risk of injury. Additionally, staying on marked trails helps reduce the chances of getting lost or disoriented.
C. Respecting wildlife and practicing Leave No Trace principles
When hiking in Ucluelet, remember that you are sharing the land with a variety of wildlife. Maintain a respectful distance from animals, and never feed or approach them. Familiarize yourself with the Leave No Trace principles, which include disposing of waste properly, minimizing campfire impact, and respecting other visitors. These principles help ensure the preservation of Ucluelet's natural beauty for future generations.
D. Emergency preparedness and informing others of your hiking plans
Before embarking on a hike, inform someone of your planned route and expected return time. In case of an emergency, this information can be crucial for search and rescue efforts. Familiarize yourself with basic first aid and emergency procedures, and always carry a whistle and a mobile phone for communication.
VII. Conclusion
Ucluelet offers a diverse array of hiking trails suitable for all skill levels, from beginners seeking a leisurely stroll to experienced hikers looking for a challenging adventure. By exploring these trails, residents can immerse themselves in the region's natural beauty and enjoy a healthy, active lifestyle. As you venture out to discover incredible top hiking trails for Ucluelet, remember to hike responsibly and preserve the environment for future generations to enjoy.
If you want to learn more about other amazing outdoor recreational opportunities in the area, check out the Pacific Rim National Park Reserve.
If you want to learn more about our amazing Ucluelet community, don't hesitate to contact us. Discover our Top 10 Reasons to Move to Ucluelet.
Photo by Joshua Reddekopp on Unsplash