Maximizing your Ucluelet home's value is essential when you're ready to sell. As experts in the Ucluelet real estate market, The Gray Team is here to guide you through the process. In this article, we'll outline key strategies that can significantly enhance your property's appeal and increase its value.
Home Staging and Curb Appeal
First impressions are crucial when selling a Ucluelet home. To make a positive impact on potential buyers, focus on decluttering and depersonalizing your space. Remove personal items and create a neutral environment that will allow buyers to envision themselves living in the home. Enhance your property's curb appeal by maintaining your lawn, updating your landscaping, and giving your home's exterior a fresh coat of paint if necessary.
Strategic Home Improvements
Investing in strategic home improvements can increase your Ucluelet property's value. Concentrate on high-return projects like updating your kitchen, bathrooms, and outdoor spaces. These areas tend to be the most important for buyers, and improvements here can yield significant returns.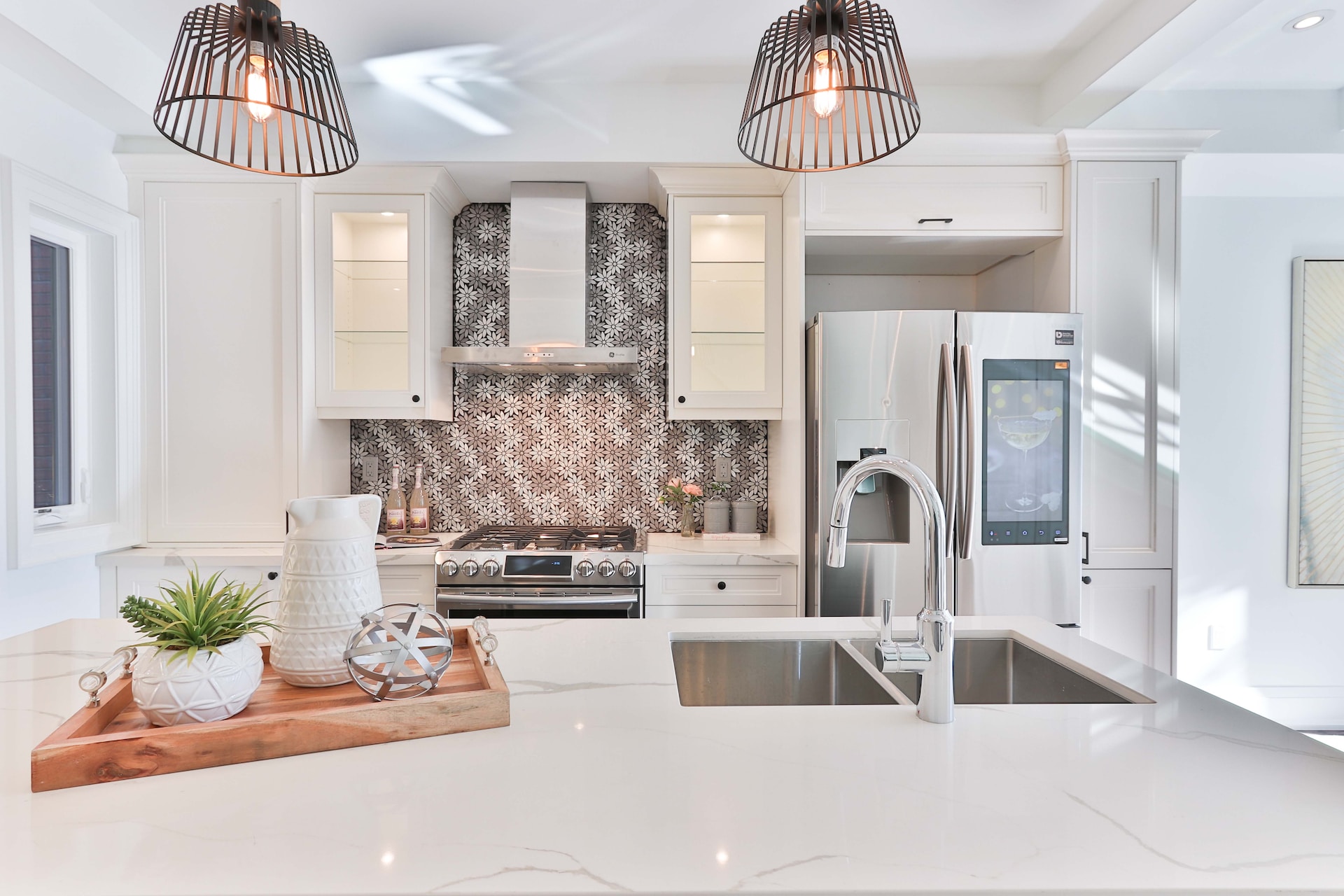 Photo by Sidekix Media on Unsplash
In the kitchen, consider upgrading countertops to granite or quartz, installing new cabinetry, and upgrading to stainless steel appliances. In the bathroom, modernize fixtures, replace old tile with contemporary designs, and consider adding double vanities or a walk-in shower. Outdoor spaces also hold immense value; adding a deck, patio, or outdoor kitchen can provide a considerable return on investment. Keep in mind that it's essential to balance the cost of these upgrades with their potential return, ensuring you don't overspend on improvements that won't yield a high return.
An example of an improvement that won't yield a high return is installing a high-end, custom swimming pool. While a swimming pool can be an attractive feature for some buyers, it often requires a significant investment in construction, maintenance, and increased insurance costs. In many cases, the expense of installing and maintaining a pool outweighs the potential increase in property value. Additionally, pools can be seen as a liability or burden for some buyers, which may limit the appeal of the property to a broader audience.
For more information, check out our article Money-Sucking Home Improvements.
Energy Efficiency and Eco-Friendly Upgrades
Sustainable homes are increasingly in demand, so consider incorporating energy-efficient and eco-friendly upgrades. These can include installing energy-efficient windows, improving insulation, and upgrading to energy-saving appliances. You can also add eco-friendly features such as solar panels, rainwater harvesting systems, or even a green roof. These upgrades not only save money but also appeal to environmentally conscious buyers.
Utilizing Local Market Insights
Understanding the Ucluelet real estate market and the needs of local buyers is essential for maximizing your home's value. By working with The Gray Team, you'll gain access to invaluable market insights and expert advice tailored to the local market. We can help you identify the most effective strategies to make your property stand out among the competition.
Professional Photography and Marketing
High-quality visuals play a crucial role in attracting potential buyers, and investing in professional photography can make all the difference. A professional photographer can capture your Ucluelet home's best features using proper lighting, angles, and staging techniques. For instance, showcasing a spacious living room with ample natural light or highlighting the stylish design of your renovated kitchen can create a lasting impression on potential buyers.
In addition to professional photography, utilize various online and offline marketing channels to maximize your property's exposure. Create a dedicated property listing on popular real estate websites like Realtor.ca and Zillow, ensuring that your listing includes high-quality images and a detailed description of your home's features. Share your listing on social media platforms like Facebook, Instagram, and Pinterest, utilizing relevant hashtags and geotags to increase visibility.
Offline marketing efforts can also be effective in reaching potential buyers. Create eye-catching print materials such as brochures, flyers, and postcards to distribute in your local community. Hosting open houses or private showings is another way to engage with potential buyers and give them a firsthand experience of your home's unique features.
A well-executed marketing campaign, combining professional photography and diverse marketing channels, is key to showcasing your property and reaching the right audience in the competitive Ucluelet real estate market. If all this sounds overwhelming, don't worry. The Gray Team will walk alongside you and you will have access to our expertise and resources.
Competitive Pricing Strategy
Setting a realistic and competitive price is essential to maximizing your home's value. To determine the right price for your property, conduct a comprehensive market analysis by researching recent sales of comparable homes in your neighborhood. Pay close attention to factors like square footage, the number of bedrooms and bathrooms, and any unique features or upgrades that may affect the value. For example, if a recently sold home in your area has a similar layout and square footage but lacks your home's newly renovated kitchen, you can justify a higher listing price for your property. The Gray Team can assist you in this analysis and help you set the best listing price for your home, ensuring you attract the right buyers while maximizing your return.
Conclusion
By following these key strategies, you can significantly enhance your home's value and appeal to potential buyers in the Ucluelet real estate market. Trust The Gray Team's expertise to guide you through this process and help you achieve the best possible outcome for your property sale. Reach out to our Ucluelet office today to get started on your home-selling journey.